Are you a teenager interested in playing the guitar for the first time or are you a retiree trying to check "learn to play guitar" off your bucket list? Regardless of your reason for doing it, there's no time like the present to start working with a teacher near Richfield, MN.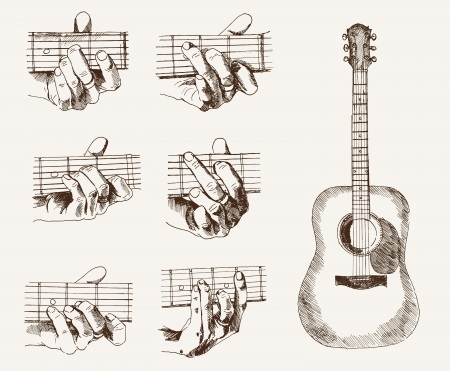 At Oslo Studio, we offer guitar lessons for beginners that will allow you to pick up playing the guitar in no time. Our founder, Phil Olson, has been playing guitar for almost 40 years, and has dedicated the last 14 years of his life to teaching the guitar to others. We specialize in working with each individual's pace. We've seen firsthand how much fun students have learning to play the guitar at our studio.
Private Bass Guitar & Chord Structure Teacher in Richfield
When you begin working with a guitar or bass teacher near Richfield, MN. for the first time, there are a couple different ways you can learn. A private bass teacher can sit down and show you how to read music first, if that's something that you feel would be effective for you. But there are also many students who don't get excited by the idea of reading music. Their interest is geared towards playing by ear and by feel. For those students, we can create a non-traditional series of lessons that will keep them interested in playing the guitar or bass while also making sure they learn the essentials of music theory. It really all depends on how each student learns best and what they respond to during the lessons.
Acoustic & Classical Guitar Lessons & Finger-Picking Techniques for Beginners
Outside of providing students with a guitar teacher near Richfield, MN.. We also teach student tips and techniques for improving their abilities. There are some students who prefer to play without a pick and want to go acoustic. We encourage these people to pursue that passion with acoustic Finger-Style playing. We have designed lessons for beginners who want to play the acoustic guitar, and, much like we do with our electric guitar students, we work at the speed that they feel most comfortable with. If this is your goal, contact us today!
Blues/Funk/Rock Guitar Theory & Jazz/Fusion Electric Guitar Instructor
During our lessons, there are many students who express an interest in playing certain styles on the guitar. Some like playing the Blues, while others like to incorporate Funk into their music. Some like to play Jazz, while others want to create a Fusion sound. We welcome the opportunity to teach each student the style of their choice. Whether electric or acoustic and regardless of your experience level. We love showing each student all of the things that they can do if they stick with playing the guitar or bass.
Do you want to start taking lessons from a teacher near Richfield, MN.? Give Oslo Studios a call at 952-890-9131 today and schedule your first session.